Tatting is a wonderful craft!
Tatting is a lace technique that involves wrapping thread around one or two shuttles and using the shuttles to guide the thread into patterns of knots to create rings and chains in delicate designs. A space between the knots forms small picots, which are used both as decoration and to merge different parts with each other.
Because knots are knots, it's not forgiving handwork. If you make a mistake, it is difficult to undo. Sometimes there is nothing else to do but to cut the thread and try to repair or redo from the beginning.
Nevertheless, I think it's so amazingly fun that I'll never stop tatting. 

There are associations for those who are interested in tatting.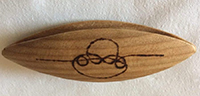 Sweden – Frivolitetsknuten
The membership fee is 250 SEK (år 2020) for those who do not live in Sweden.
The fee is payable to IBAN SE45 8000 0831 3952 4406 9273. Don't forget to enter your contact details on the payment!
For that, you get the 16 pages magazine Dubbelknuten twice a year, spring and autumn. The magazine contains articles, patterns, ads, information about meetings and more. For more information, contact Britt Andersson ordf@frivolitetsknuten.se
Denmark – Dansk orkisforening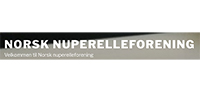 Norway – Norsk Nuperelleforening
Frivoliteter? Orkis? Nupereller?
We have many names for the things we love!
This is what tatting is called in other languages:
Chinese – 梭子蕾絲
Corean – 태팅Danish – orkis
Czech – frivolitky
Dutch – frivolité, frivolitet
English – tatting
Estonian – süstikpitsi, süstikpits
Finnish – frivoliteetti, sukkulapitsi, käpyily
French – frivolité
German – occhi, schiffchenarbeit, schiffchenspitze, frivolität
Greek – πλέξιμο δαντέλας
Hungarian – frivolitás, hajócsipke
Indonesian – perendaan
Italian – chiacchierino
Japanese – タティングレース
Norwegian – nuperelle
Polish – frywolitki, frywolitka
Russian – фриволите
Spanish – frivolité
Swedish – frivolitet
Turkish – mekik oyasi