Påfågeln är en helt egen skapelse, som jag påbörjade sommaren 2008. Jag hade en tanke att skapa något som var en kombination av flera olika handarbetstekniker.
Kroppen är nålfiltad, och fågeln har flera uppsättningar vingar, en omgång stickad, en virkad och resten av fjädrarna är i frivolitet. På huvudet och längs kroppen är den dekorerad med små pärlor.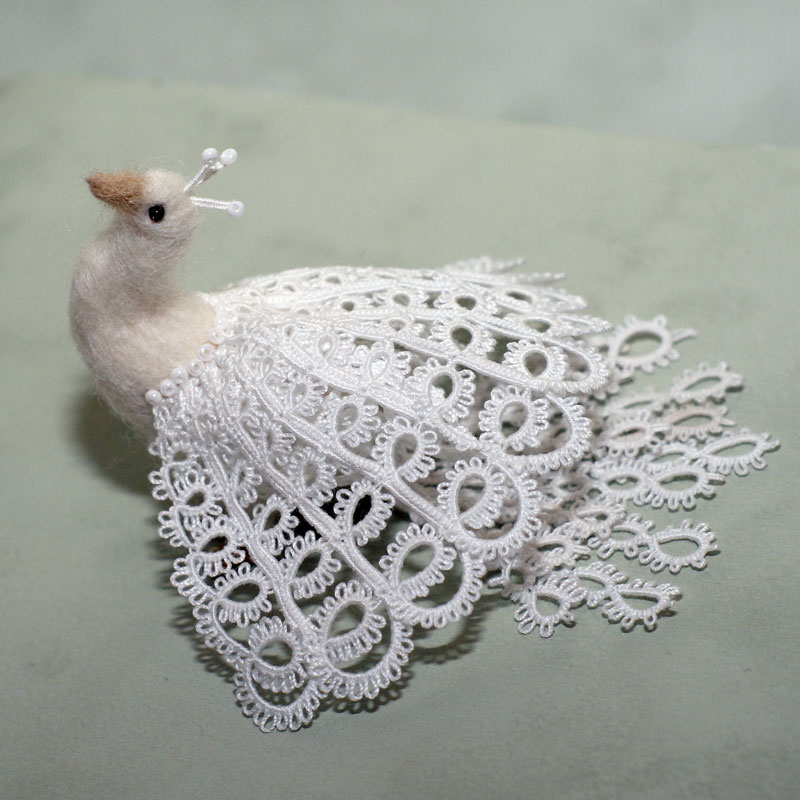 The Peacock is my own design, that I started to make in the summer of 2008. I had the idea to combine all kinds of different needlework techniques into one creation.
The body is needle-felted. The bird has three sets of wings. The first set is knitted and the second is crocheted. The third set, as well as the train, is tatted. It has pearl embroidery between the feathers and the neck, and also three small beads on top of the crest.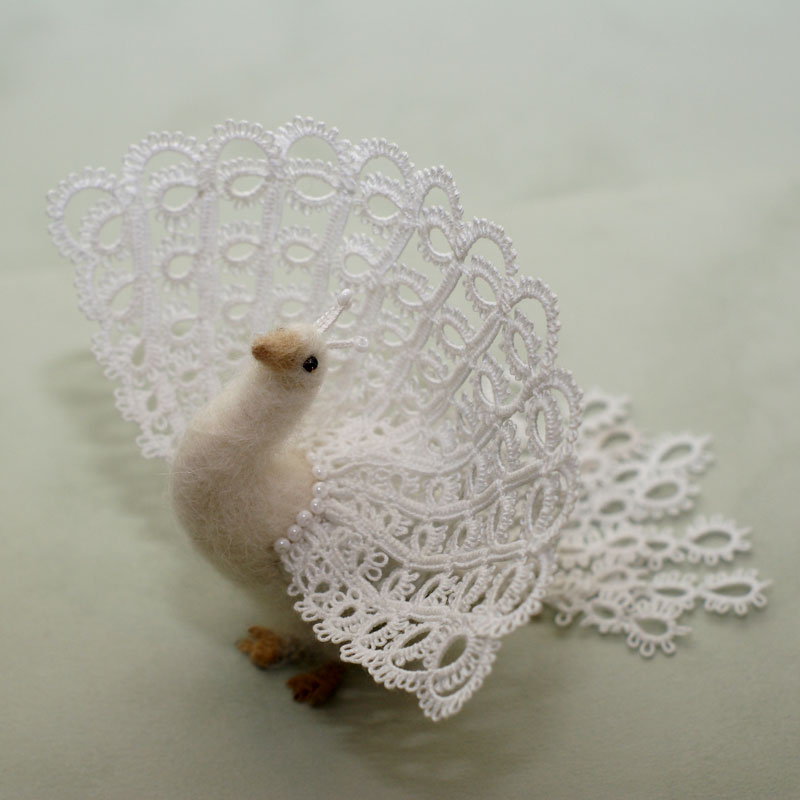 Mönstret finns nu att köpa i min Etsy shop!
The pattern is now available for purchase in my Etsy shop!