Jag fick syn på det här korset på Ben Fikkerts hemsida, och tyckte det var ett av de allra vackraste kors jag någonsin sett. Mönstret heter "Josephine Cross".
Det är det största kors jag gjort, i DMC 40 blev det 17 cm långt.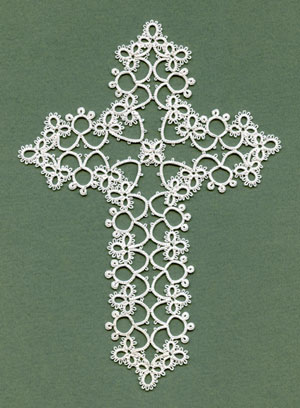 I saw this cross on Ben Fikkerts web site, and I thought it was one of the most beautiful crosses I have ever seen. The pattern is called "Josephine Cross" .  
This is the largest cross I have made, tatted in DMC 40 it is 17 cm tall (6,69").