Barbie – Motorsportdräkt från 1896 – Motoring Costume
Barbieklänningen här är från "Crochet Collector Costume" volym 26, "1896 Motoring Costume".
Den är virkad i bomullsgarn nr 10. De små eleganta skorna har stärkts med Verda stärkelse i tub från Herdins, som kan blandas till så att skorna blir riktigt hårda. Tyvärr finns inte den att köpa längre. Jag doppade skorna i stärkelse och lät dem torka på dockans fötter.
Läs mer om mönstren här.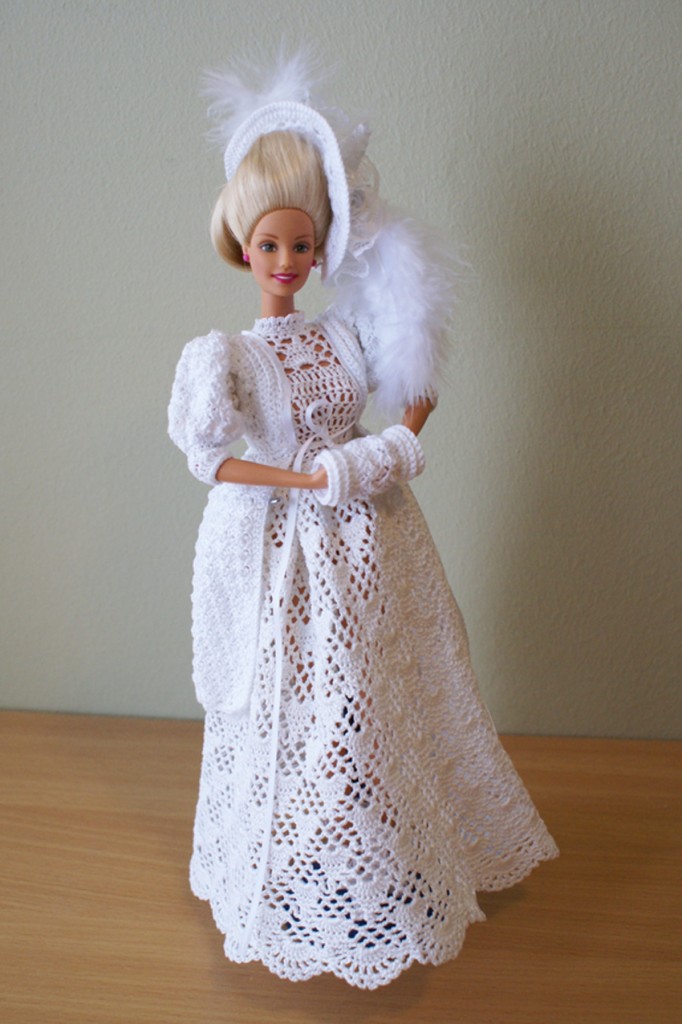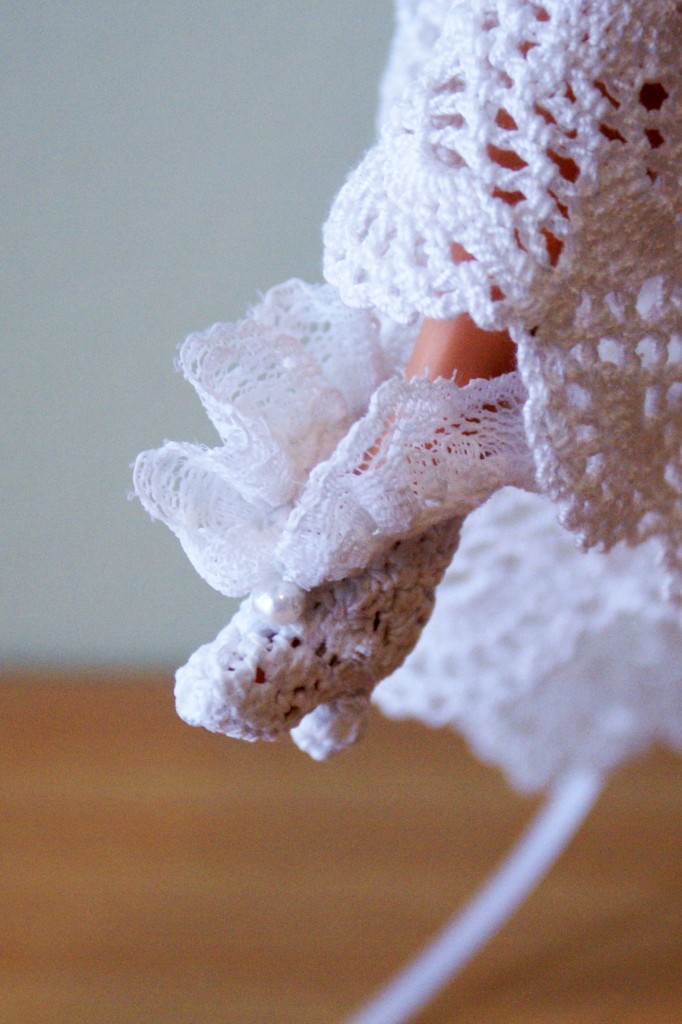 This Barbie dress is from "Crochet Collector Costume" volume 26, "1896 Motoring Costume".
It is crocheted in cotton yarn no 10. The small elegant shoes hsve been strengthened with Verda stärkelse in a tube from Herdins, (unfortunately not available anymore) which can be blended to make the shoes really hard. I dipped the shoes in starch before I let them dry on the doll's feet.  
Read more about the patterns by following this  link.